Servelec Technologies part of the Servelec Group of companies.  Servelec Technologies are a leader in real-time business optimisation solutions to a range of market sectors.
'Your Data Our Care' hereafter referred to as 'YDOC', is a manufacturer of 'really' low-power data acquisition systems extremely suitable to monitor off-grid or hard to reach locations. 

Micromedia offers complete solutions for the telesurveillance of automated applications and software modules for industrial supervision: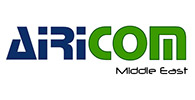 IT and industrial communication specialists, having a long time expertize in the European and Middle East market.With more than 25 years of experience in the Automation, SCADA and communication business and a successful division in France.

Wlink Technology Co., Limited has been a leading telecommunication provider, specialising in the design and manufacture of Industrial cellular and wireless connectivity device for Internet of things and M2M. Wlink provide a range of innovative industrial connectivity equipment, OEM Service, packaged products for wireless data, military and government M2M projects